Girls Like Us
Directed, Produced & Edited by
Jane C. Wagner & Tina DiFeliciantonio
"…an engrossing, enlightening chronicle. Few films offer such rich human material…as useful as it is intelligent." Variety

"…condenses the entire adolescence and maturation process into a single, illuminating hour. One thing is for sure…[the film] will stay with you long after it's over." New York Daily News

"…a riveting slice of adolescent strife. 'Girls' casts a loving eye on its subjects, never patronizing or judging them." TV Guide
Awards:
National Emmy Award-Outstanding Cultural Program
Academy of Television Arts & Sciences
Grand Jury Prize, Documentary
Sundance Film Festival
Gold Plaque
Chicago International Film Festival
Gold Apple Award
 National Educational Media Network
Juror's Choice, Best Documentary
Charlotte Film & Video Festival
Best Documentary
Athens Film Festival
Best of Show & Gold Award
Health Sciences Communication Assoc.
Pro Choice Award
NARAL/NY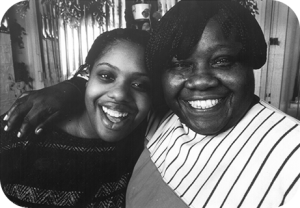 A fluid hand held camera follows an ethnically diverse group of four working class teenage girls who strut, flirt and testify in Girls Like Us, an hour long documentary exploring female teenage sexuality. Filmed in South Philadelphia over a period of four years (age 14-18), Girls Like Us brings into sharp relief many of the conflicts of growing up female and reveals the impact of class, sexism and violence on the dreams and expectations of teenage girls.
Intimate interviews and candid footage introduce Anna, whose need for freedom in a new culture conflicts with her parents' strictness; De'Yona, who dreams of a singing career while coping with family tragedy; Raelene, who confronts violence and issues of self-esteem as a teenage mother; and Lisa, who faces the differences between the feminine roles of her Catholic upbringing and her own wishes. In documenting the friendships, challenges and triumphs of these four young women, acclaimed filmmakers Jane C. Wagner and Tina DiFeliciantonio have created something truly rare: a searingly honest, inspiring depiction of girls' experiences that provokes reaction from and dialogue between educators, parents, and young women alike.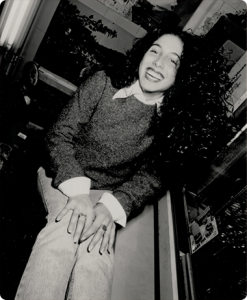 Girls Like Us was developed at the American Film Institute Writers Workshop and was broadcast on P.O.V., PBS's premiere showcase for independent documentaries, the Sundance Channel and foreign television, including France, Germany, Japan, China
and Brazil. It has also been screened at film festivals and cultural institutions around the world.
Girls Like Us was funded in part by the Independent Television Service (ITVS) with funds provided by the Corporation for Public Broadcasting. Additional support includes, The American Film Institute, The Women In Film Finishing Fund, The Funding Exchange, The Philadelphia Foundation, The Donnet Fund, The Valentine Foundation and The Women's Project.
2004 Update:
After teaching first grade for three years, Lisa Bronca just completed her master's degree in school counseling.
Anna Chau is a law student living with her boyfriend in New York City.
De'Yona Moore works full time for an adult special needs care facility and lives with her three children just a few blocks away from her grandmother.
Tragically, Raelene Dellomo passed away at the age of 26 after being involved in a car accident (she was the passenger.)  She is survived by her three children.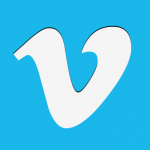 Watch Girls Like Us on Vimeo on Demand

For individual use only. For all other purposes, including institutional use, please order Girls Like Us from our Non-profit U.S. Distributor.
Non-profit U.S. Distributor:
Women Make Movies
462 Broadway, #500WS
New York, NY, 10013
Ph 212.925.0606
Fax 212.925.2052
E-mail info@wmm.com
www.wmm.com
Related Sites on the Web:
Coalition For Positive Sexuality

Girls Incorporated
Girls Incorporated develops research-based informal education programs that encourage girls to take risks and master physical, intellectual and emotional challenges.

Sexuality Education and Information Council in the United States (SIECUS)
SIECUS develops, collects, and disseminates information, promotes comprehensive education about sexuality, and advocates the right of individuals to make responsible sexual choices.

Planned Parenthood Federation of America