Living With AIDS
Directed, Produced & Edited by
Tina DiFeliciantonio
"Concern over AIDS has produced a crop of films, not to speak of hundreds of television programs; but none of them so far matches the power of 'Living With AIDS.'" London Times

"Handled with grace and sensitivity." San Francisco Chronicle

"Creates an emotional impact no drama can match." Sunday Times

"A sensitive, moving film." Los Angeles Times

"Very moving indeed. . .dispenses with the deadly mystique about AIDS." Manchester Guardian
Awards:
National Emmy Award – Outstanding News & Documentary Program
Academy of Television Arts & Sciences
Top Prize & Special Mention
Oberhausen Film Festival, West Germany
Grand Prix/Summa Cum Laude Gold Medal
International Medical Film Festival, Italy
Student Academy Award
Academy of Motion Picture Arts & Sciences
Student Emmy Award
Academy of Television Arts & Sciences
David Wolper Distinguished Achievement Award
International Documentary Association
First Prize, Best Doc. & Audience Favorite Award
Palo Alto Film Festival
Silver Apple Award
National Educational Film Festival
Silver Plaque
Chicago International Film Festival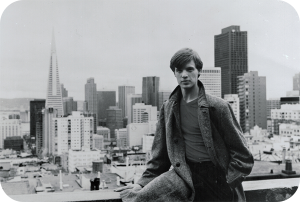 As one of the first films about AIDS to be nationally televised on PBS, Living With AIDS tells the compelling story of Todd Coleman, a 22 year old gay man with AIDS, and those who cared for him during the last weeks of his life. Todd, his lover, doctor, nurse, social worker and two volunteers reveal the human realities and the importance of practical support, friendship and unconditional love. Filmed both before and after Todd's death, Living With AIDSshows the full scope of the disease's effect on a patient and his care partners and provides a model for compassionate community response to the AIDS epidemic.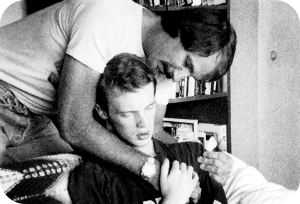 Living With AIDS was broadcast on P.O.V., PBS's premiere showcase for independent documentaries and foreign television. It has also been screened at film festivals and cultural institutions around the world.
Living With AIDS was funded in part by the Louis B. Mayer Film Fellowship, the Funding Exchange, the Pioneer Fund and the Chicago Resource Center.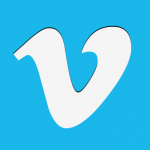 Watch Living With AIDS on Vimeo on Demand

For individual use only. For all other purposes, including institutional use, please order Living With AIDS from our Distributor (below).
Distributor:
Baxley Media Group
510 W. Main Street
Urbana, IL 61801-2504
217.384.4838 Ph
carolyn@baxleymedia.com E-mail
www.baxleymedia.com