Whiz Kids, 2009
Sandbar Pictures
in collaboration with
Duca di Carpe Pictures
+
Naked Eye Productions Ltd.
"Today, more than ever before, science holds the key to our survival as a planet and our security and prosperity as a nation."
— Barack Obama
FILM SUMMARY:
At a time when American teens lag far behind other countries in math and science, WHIZ KIDS is a coming-of-age documentary that tells the story of three remarkably different yet equally passionate 17-year-old scientists who vie to compete in the nation's oldest, most prestigious science competition. Win or lose, these 'whiz kids' raise questions about class, courage, personal sacrifice, success and failure, and in the process, learn as much about themselves as they do about science. 80 minutes.
THE CHARACTERS:
Spitfire Ana Cisneros is a first generation Ecuadorian American whose parents came to the U.S. in search of a better life for their family. The daughter of a former DuPont chemist from West Virginia, Kelydra Welcker is an earnest environmental watchdog. Pakistani-born Harmain Khan is a mercurial teen with enormous ambition.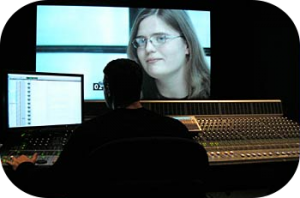 RELEVANCE:
"It's time we once again put science at the top of our agenda and work to restore America's place as the world leader in science and technology."
— Barack Obama
Over the past eight years, countries like China and India vastly increased support for research and development, while U.S. funding remained largely stagnant. Government appropriations for the National Institutes of Health decreased and scientists almost uniformly complained that this lack of support led to a stifling of innovation. Many were baffled by Bush's ban on funding for stem cell research and his endorsement of teaching intelligent design in schools, despite the prevailing view among scientists that it is not a valid scientific theory. Not surprisingly, U.S. teens now rank 24th in the world in math and science.
"If you want to know our agenda for this new Congress, remember four words: science, science, science, science."
— Nancy Pelosi, Speaker of the House
As global economies become increasingly competitive, America's future rests on the shoulders of our next generation. The main characters in WHIZ KIDS demonstrate that American students can meet that challenge.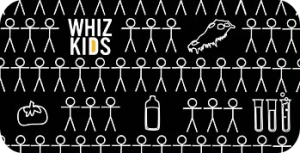 MORE ABOUT THE FILM + MAIN CHARACTERS:
The Science Talent Search began in 1942 and is the oldest, most prestigious science competition in America. Formerly sponsored by Westinghouse, it is now known as the Intel Science Talent Search. Each year over two thousand students compete for prizes totaling more than $1.5 million. In the end, forty finalists travel to Washington D.C. to present their research to top scientists and vie for a $100,000 grand prize.
While the competition itself provides a grueling and emotionally compelling narrative, the filmmakers agreed that the coming of age stories of its contenders would comprise the heart of the film. For a year and a half, they visited high schools around the country searching for teenagers who were engaged in sophisticated research. The team found students, who at 16 and 17, were already working in university and government labs, sometimes alongside Nobel Prize winning scientists. They also found students with fewer resources who were busy working in makeshift basement and garage labs. Several traits were consistent among these 'whiz kids'—an insatiable curiosity, a deeply felt determination to communicate their work to the public and a passion to make a difference in the world.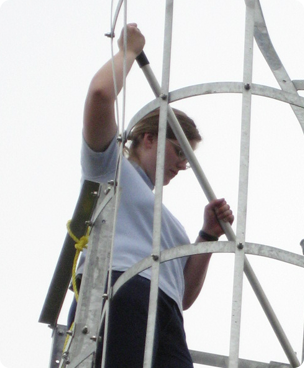 The filmmakers chose to follow the stories of students for whom the stakes of their research were significant. Each teen faced enormous personal challenges. Kelydra Welcker, from Parkersburg, West Virginia, placed herself and her family in an uncomfortable spotlight with her research on a contaminant (a byproduct of Teflon) that continues to be dumped into the Ohio River by DuPont, the area's largest employer and source of her father's pension. The filmmaking team was especially drawn to the tension between how Kelydra navigated the space between industry, the environment and her idealistic drive to protect her community.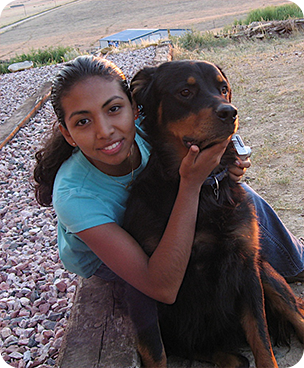 Ana Cisneros became the leader of her high school's science research program in Long Island, New York. Uniondale High School's student body is approximately 90% Latino and African American, both of whom have been marginally represented in the winner's circles of elite science contests. Ana is a science savvy teen whose interest in botany and utter determination makes her a fierce competitor. Her quest to become a Science Talent Search finalist results in personal discovery and a triumph for her family. It also gives her a good shot at getting into an Ivy League college—an opportunity she and her parents dreamed of since Ana was a young child.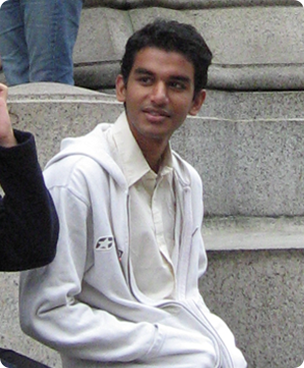 Having moved to New York as a toddler, Harmain's family subsisted on welfare stamps and recycled aluminum cans. Science research not only gave Harmain a focus as he was growing up but also allowed him to imagine a world in which he could have a significant career. The ferocity of his need to win and prove to the world that he and his family are "good enough" pushes this charismatic young man to make a groundbreaking discovery in paleontology. His fear of being a "loser" challenges him to heal the wounds of a deeply impoverished upbringing.
The WHIZ KIDS filmmaking team again and again was struck not only by the power of ingenuity and fortitude these three young scientists mustered in their late adolescence but also by the ways in which they used their research in the public arena to make themselves heard as agents of change.
Scientific research is more creative and dynamic than is often portrayed. By taking viewers on an unpredictable journey of scientific discovery, WHIZ KIDS offers an untold coming of age story whose protagonists choose unlikely methods to address some of the world's most challenging problems and, in turn, explore their own deepest hopes and fears.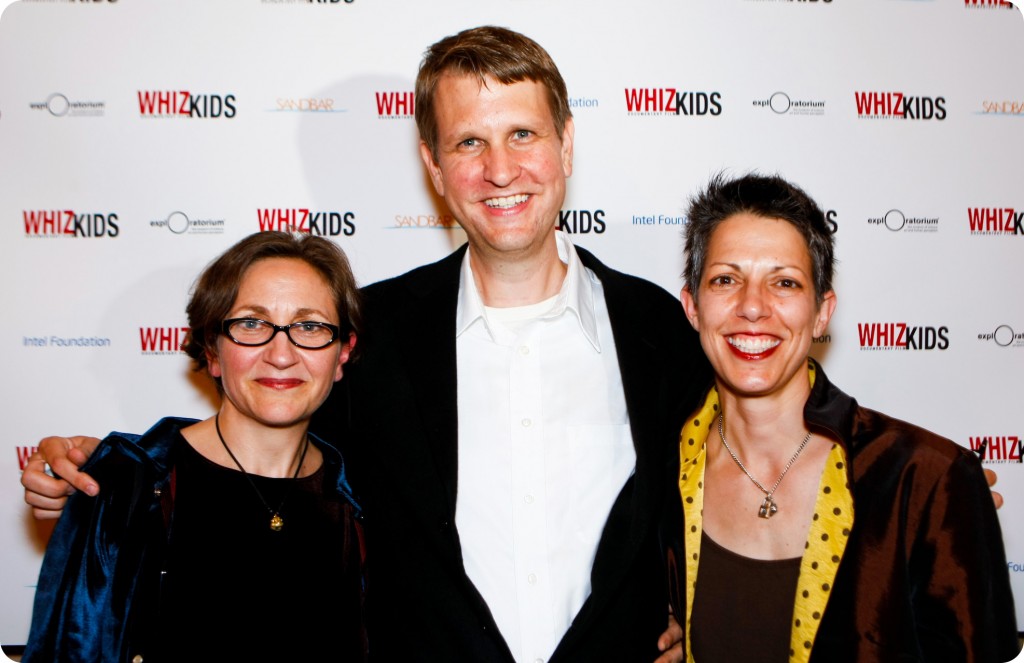 On the road in production: Jane C. Wagner, Tom Shepard, Tina DiFeliciantonio + Michael Duca
ABOUT THE FILMMAKERS:
After graduating from Stanford University, producer Michael Duca worked in the university's admissions department, where he became aware of a special pool of applicants who were highly valued, not only by Stanford but by colleges and universities across the nation. He soon discovered that these 'whiz kids' were Intel Science Talent Search finalists.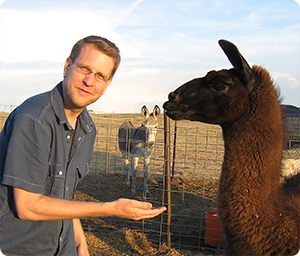 When Duca joined Sandbar Pictures, he and executive producer Greg Little decided to make a film about these teens. Along with co-executive producer Lizzie Friedman, Duca teamed up with another Stanford alumnus, filmmaker Tom Shepard, who had been a Science Talent Search finalist twenty years earlier. Circling back to his days as a teen scientist, the award-winning Shepard (co-director and co-producer) sought out Tina DiFeliciantonio (co-director, co-producer and director of photography) and Jane C. Wagner (writer, editor and sound recordist)—multiple Emmy, and, Sundance Grand Jury Prize winning founders of Naked Eye Productions Ltd.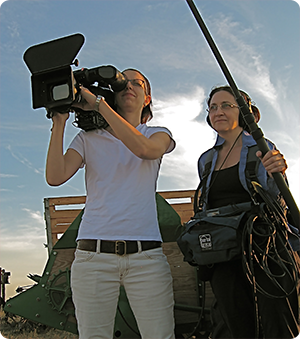 This close-knit team traveled together for 18 months to document the lives of teen scientists around the country. They spent the next year bringing WHIZ KIDS to the screen —weaving live-action footage with sketch animation, a score by Emmy-winning Laura Karpman and a soundtrack by George Lucas' Skywalker Sound.
CREDITS:
SANDBAR PICTURES in collaboration with
DUCA di CARP PICTURES + NAKED EYE PRODUCTIONS LTD.
DIRECTORS
Tom Shepard + Tina DiFeliciantonio
WRITER + EDITOR
Jane C. Wagner
EXECUTIVE PRODUCERS
Greg Little + Elizabeth Zox Friedman
PRODUCER
Michael Duca
CO-PRODUCERS
Tina DiFeliciantonio + Tom Shepard
DIRECTOR OF PHOTOGRAPHY
Tina DiFeliciantonio
SOUND RECORDIST
Jane C. Wagner
COMPOSER
Laura Karpman
ANIMATION
Kevin Ross
ASSOCIATE PRODUCER
Philipe Carvalho
POST PRODUCTION SOUND
Skywalker Sound
For more information contact:
info@WhizKidsMovie.com